KID'S PLATES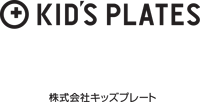 Stand 1423
Chuo-ku, Tokyo
JAPAN
URL kidsplates.jp
Company Profile
KID'S PLATES has a belief that VR,AR is a new environment,it can be used in everyday life.Majority of people still limited and hard to imagine those VR, AR technology would give huge impact to our daily life,like a internet did.
We're going to present a game app which combines VR,AR and real world all together.We have developed a game app as a method to easily experience our vision.We'll do some demo on the streets in Austin!
And also we'll bring one solution for 360 production.The dolly360, a radio controlled camera dolly that is ideal for the 360° filming used for shooting VR. Create an intense experience for a more immersive VR film.